Classified Ads

SOLD: 15 Quality Open Registered Devon Heifers For Sale!
Please contact us for other excellent seed stock opportunities as well as bull semen.
Pedigrees include proven genetics such as Tapuwae 635, Page Road Farm Pete, Applewood Farm Josh, Adventure Rotokawa 97k, Keystone God and more. Contact 4 Seasons Farm at
www.4SeasonsCattle.com
or call: (814) 937-6919 ---
VISIT THE FULL PAGE AD HERE!

Montana Red Devons
Montana Red Devons raises hardy purebred Devon and Devon influence cattle at 5000' elevation in southwest Montana. 100% grass fed. Purebred Bulls, Devon and Devon influence females of all ages, semen, embryos for sale. ---
VISIT THE FULL PAGE AD HERE!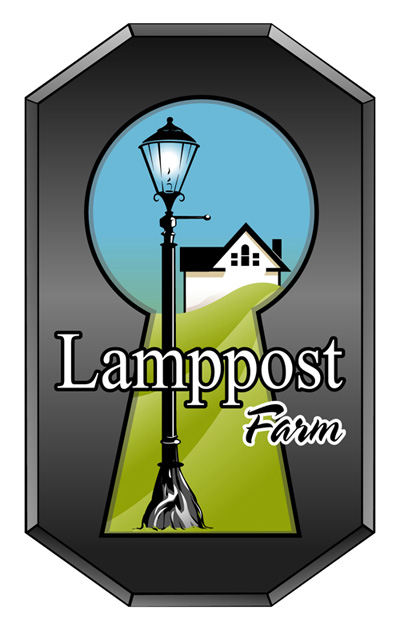 Registered Devon and Devon Cross cattle for sale.
Some great American, English, and New Zealand genetics available for grass-based cattle in Ohio and beyond. We are selling heifers (open and bred), cow/calf pairs, and a 3 year old homozygous polled bull that is the grandson of Tillbrook Sunset. For more information, visit
www.ohiodevons.com
or call/text Steve at 330-531-4240. ---
VISIT THE FULL PAGE AD HERE!
Kittanning Hollow Farm, home of the Keystone Devons
Registered Red Devons – Three bulls, soon two year olds. Yearling bulls and heifers born last June to be weaned in April. Two year old heifers.
Contact for photos and terms. George Kepple, 724-526-3350,
gkepple@pts.edu
Pittsburgher Highland Farm
Registered Red Devon bull for lease. Keystone Calvin, registration number P-[USA]1005, DOB 6/3/2015. Lineage includes Rotokawa and Lakota genetics. We've used him to cross breed our Scottish Highland and Devon cows for the past two years and he has produced over 40 calves.
Contact for photos and terms. Mark, Pittsburgher Highland Farm, 412-585-2227, 
marksmith@pittsburgherhighlandfarm.com
Full Moon Farm
Registered Devon and Devon Cross cattle for sale: Pure bred Devon cow/calve pairs and cows, Open heifers /exposed heifers, Pure bred bulls – 2yrs old and up available, Devon cross cow/calve pairs, Open cross heifers.
Contact: Paul | 845-629-1462 (call or text)
GetReals Ranch
GetReals Ranch liquidation. For personnel reasons, our herd of 24 pure breed red devon is on the market. 6 cows with calf at side. Most cows and bulls are pulled. Location is SE Indiana (between Batesville and Cincinnati). Contact Dan for further information or photos. Entire herd for $30,000.
Contact: Dan | 513 673 2399 |
Dan@GetReals.com
Hidden-Vue Farm
Hidden-Vue Farm is having a total purebred Devon herd dispersal. Over 12 females many with calves by their side and several bulls to choose from. Several crossbred bulls are also available. Devon semen including very hard to find bulls such as Tilbrook Sunset, Rotokawa (667, 974, 93, 243, 982) and Page Road Pete.  Free shipping within 300 miles with the purchase of 3 or more animals. Please see
www.hiddenvuefarm.com
for more information, pictures and pedigrees.
Heritage Trail Farm
REGISTERED RED DEVONS: Open cows with spring calves at side. As of May 2019 not exposed to bull. Open Yearling Heifers. Bulls of all ages.
Contact: John Lindley | 724-222-5766 |
jmlindley@gmail.com
| 76 Heritage Trail, Prosperity, PA 15329
Senser Family Farm – Western Massachusetts
For Sale: Great foundation or starter herd of purebred Red Devons (7 registered cows). Includes: 4 experienced cows with calves at side ($2000 ea). 3 young cows (2 years old) one with calf at side ($1500 ea). 4 yearlings – 1 heifer, 3 steers ($1000 ea). 16 animals total ($12,000 for all). All polled except 1 steer. Contact for more information and pictures.
Contact: Maegan Senser | Greenfield, MA | 413-325-1213 |
Senser.Maeg@gmail.com
Elm Run Farms Devon-cross Cattle For Sale
Complete herd of 44 cows, 15 with calf at side, 24 confirmed pregnant for August-September calving.  Various ages – 21 are 5 years old or less.  2 yearling bulls.  Whole herd for $60,000, or best offer.  Downsizing our grass-fed beef operation due to personal health issues. Contact us for more information and/or pictures.
Contact: Ken Ressler | 330-466-0671 |
ken@elmrunfarms.com
River Meadows Farm
We have a uniform group of registered Devon yearling open heifers and several cow/calf pairs for sale. They have a wide range of genetics. These dams are consistent calvers who produce 650# average weight feeders at 10 months on grass only. Contact us for their pedigrees and photos. 
Contact: David Varney & family | Turner Maine |
rivermeadowsfarm@gmail.com
| (207) 215-5949 |
www.rivermeadowsfarm.com
WilMar Farm, LLC
For sale, registered Red Devon herd. Includes: 4 registered Devon cows exposed to Devon Bull ($2000 ea). 1 Devon / Senepol cross bred to Devon bull ($1500). 2 registered Devon heifers 2 yrs old ($1500 ea). 3 Devon heifer yearlings ($1000 ea). Some polled some horned, can provide details on request as well as photos on request. 
Contact:  Bill Ketner  | WilMar Farm, LLC | 278 Grubertown Ln | Summit Point, WV  25446 | 304-268-2477  | Email:
ketnerb@aol.com
Fourche River Farm & Cattle Company
20 Registered Devon Heifers For Sale- Small framed but fleshy and docile. Born and raised here at Fourche River Farm & Cattle out of proven Devon genetic lines from NZ, Australia and all over the U.S. Hardy, efficient and heat tolerant! Completely grass fed. All or some. Registered Momma Cows and Bulls available as well.
Contact: Fourche River Farm & Cattle Company | (479) 299-4368 |
greghickl@arkwest.com
|
www.fourcheriverfarm.com
| Fourche River Farm on Facebook