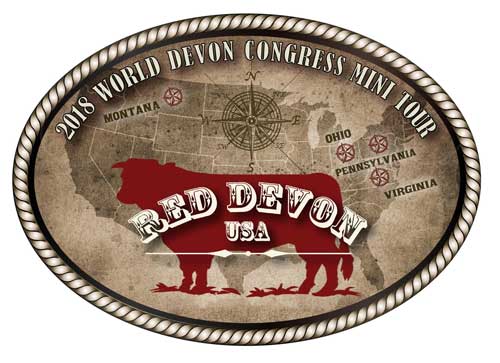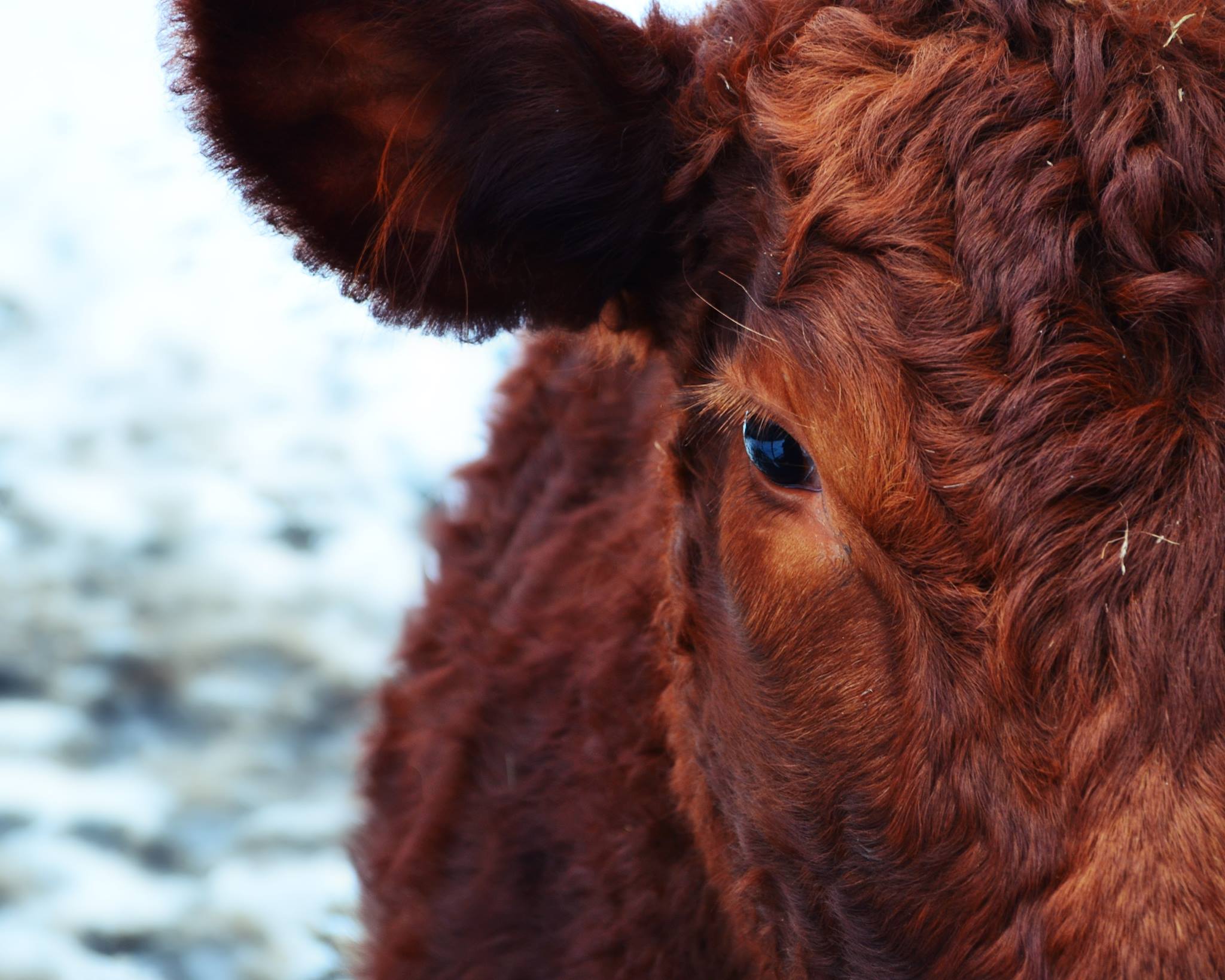 You are cordially invited to the 2018 World Devon mini-congress. This event brings top Devon breeders from around the world to visit and appreciate the world's most practical cattle. We have made every effort to diversify what our guests will see and experience including genetics, production systems, and tourist attractions. Below is itinerary for the Congress and pricing options. Register now for what is going to be one of the best tours. Please feel free to message or call Jeremy Engh, Sarah Wilkerson, or Sherri Azais for any questions you may have.
Red Devon USA


Jeremy Engh (Board Member, Lakota Ranch) – E: enghs@icloud.com, P: (540) 718-1139
Sarah Wilkerson (Administrative Secretary) – E: sarahkwilkerson@gmail.com, P: (229) 516-0394
Sherri Azais (Event Planner) – E: sherri@premierpartnerservices.com


Registration
Click here to register for the event!
Frequently Asked Questions
What is included in conference pricing?



Meals, lodging, entertainment, and transportation are all included in the conference pricing. The only exception is those purchasing a one day pass. They would receive meals but no lodging.



What if I am local and don't need meals transportation or lodging?



If this is the case, you are encouraged to contact the local farm that you wish to visit and coordinate your arrangements through them.



What airport should we fly into and out of?



The tour will start in Culpeper Virginia and the easiest airport to fly into is Dulles international airport. The tour and some folks will travel home from Bozeman/Yellowstone international airport in Montana. Wherever you fly into or out of we are happy to assist with arrangements. There will be cars available to shuttle groups to the hotel from the airport and special accommodations can be made by contacting us. Please make sure that your travel arrangements are shared with us so we can assist in every way possible.
Tour Registration Timeline
*Advance Ticketing Closes 03/21 *
(In order to secure airfare to MT)
**Late Registration 03/22-04/06**
($150.00 additional to package pricing)
***Cancellation Fee: 35% prior to 03/21***
50% + MT airfare, in event airline vouchers are not issued
Packages & Pricing
Full Tour/Both Coasts (Airfare from PA to MT included) = $3100 ($2000 for spouse/guest)
East Coast Only (No airfare,includes ball game) = $1525 ($750 for spouse/guest)
West Coast Only (No airfare) = $1100 ($675 for spouse/guest)
VA Farms Only (No airfare) = $795 ($395 for spouse/guest)
PA/OH Farms Only (No airfare, includes ball game) = $675 ($425 for spouse/guest)
Longwood - $125.00 ($75.00 for spouse/guest)
Montana Red Devons - $125.00 ($75.00 for spouse/guest)
Baseball Game (Tour attendees first preference) - $125.00/per person
Itinerary
Monday Day #1 05/21/18
11:00am - Depart Hotel
11:30am - Arrive Lakota Ranch, 9272 Big Horn Rd., Remington
22734 @20 miles/30 mins
12:00pm/1:30pm - Lunch at Lakota
2:00pm/4:30pm - Tour of Farm
5:00pm/7:00pm - Dinner at Lakota
7:30pm - Depart
8:00pm - Arrive Hotel
Tuesday Day #2 05/22/18
8:30am - Depart Hotel
10:30pm - Arrive Stratford Hall, 483 Great House Rd., Montrose
22520 @80 miles/1hr 50 mins
"1 of 5"
11:00am/12:30pm - Cattle
1:00/2:00pm - Lunch
2:30pm/4:30pm - Tour Great House & Gardens
5:00pm - Depart Stratford Hall
5:30pm - Arrive George Washington Birthplace Monument
1732 Popes Creek Road Colonial Beach 22443
6:30pm - Depart GW Monument
~ Dinner on the Road/TBD
10:00/10:30pm - Arrive Hotel
Wednesday Day #3 05/23/18
2018 Red Devon Assoc. Annual
Meeting & National Show
8:00am/9:00am - Annual Meeting/Best Western (791 Madison Rd, Culpeper VA 22701) Conference
~ Donuts & Coffee
9:30am - Depart Hotel to Longwood Farm, 4358 Longwood Lane,
Catlett 20119 @ 29 miles/30 mins
10:00am - Arrive Longwood Farm
-National Show Start @ TBD
~ Lunch Offerings on Grounds
5:00/6:00pm - Dinner at Longwood
8:30pm - Depart
9:00pm - Arrive Hotel
More information about the National Show.
More information about the Best Western.
The cost for this day is $125.00 ($75.00 for spouse/guest). This cost covers the entire day, including dinner, but does not include hotel accommodations.
Thursday Day #4 05/24/18
Travel to PA
7:00am - LOAD BUS/Luggage to lobby by 6:30am
8:00am - Depart Hotel
12:00pm - Arrive 4 Seasons Farm, 305 Pacanowski
Lane, Tyrone PA 16686 @4 hours/
12:30pm - Lunch
2:00pm/4:00pm - Tour Farm
4:30pm - Depart for Kittanning Hollow Farm, 309 Kittaning Hollow
Rd., East Brady 16028 @ 2hrs/105 miles
6:30pm - Arrive
6:30pm/8:00pm (Sunset 8:45pm) - Tour Farm
8:30pm - Dinner
10:00pm - Depart
11:00pm - Arrive Hilton Garden Inn/2000 Garden View Lane,
Cranberry Township 16066 @45miles/60 mins
More information about 4 Seasons Farm.
More information about Kittanning Hollow Farm.
More information about Hilton Garden Inn.
Friday Day #5 05/25/18
10:00am - Depart Hotel
11:00am - Lamppost Farm, 14900 Market St.,Columbiana, OH
44408 @45 miles/1hr
"3 of 5"
11:30pm/1:30pm - Farm Tour
2:00pm - Lunch
4:30pm - Depart
6:00pm - Arrive PNC Park 115 Federal Street, Pittsburg PA
@65miles/1 hr 30 mins
7:05pm Game Starts - Pirates vs. Cardinals (Corporate Box
Reserved / $110.00/pp Limit 53)
@10to11pm - Depart for Hotel - @60 mins (Hilton Garden Inn,
2000 Garden View Lane, Cranberry Township 16066)
Saturday Day #5 05/26/18
Travel to West Coast
6:00am - Depart Hotel for Airport @ 1hr
Pittsburgh (PIT) to Denver (DEN) - Coach 3h 48m
Denver (DEN) to Bozeman (BZN) - Coach 1h 41m
1:00pm - Arrive Montana, Travel to Hotel (Homewood Suites by Hilton, 1023 Baxter Lane, Bozeman, Montana, 59715)/Check In
4:00pm - Depart to Amsterdam Meat Shop, 6680 Amsterdam Rd.,
Manhattan, MT 59741
4:45pm/6:30pm - Tour Meat Shop
7:30pm - Dinner
10:00pm - Hotel
Sunday Day #6 05/27/18
8:00am - Depart Hotel
12:00pm - Arrive Montana Red Devons, Jenny Kahrl
Tour Farm/Demonstrations/Catered Lunch & Dinner
11:00pm - Arrive Hotel
Monday Day #7 05/28/18
7:00am - Depart Hotel
8:00am - Tour Yellowstone Park
9:00pm - Arrive Hotel/Tour Concludes
*Tour subject to change due to unforeseen circumstances*