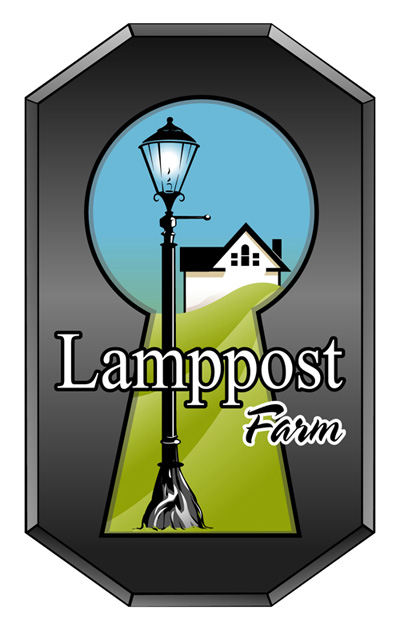 Lamppost Farm
14900 Market St
Columbiana, Ohio 44408
330-531-4240


Named after the lamppost in the Chronicles of Narnia, Lamppost Farm is an entry-point into a new world where adventures unfold beyond the bounds of imagination, animals "talk", winter warms into spring, and character forms in relationship to the Great Lion.
Lamppost Farm exists to provide meaningful learning opportunities by engaging in purposeful and productive work, contagious relationships, and the celebration of "good ordinary food". Our goal is to use agriculture and its fruit to build individuals and groups in deeper relationship with themselves, one another, God, and God's creation.  Whether raising and processing chickens; growing, making and canning fresh salsa; moving cattle to fresh pasture; or turning clay into a pizza oven; experiences at Lamppost Farm enable guests the chance to see with their eyes, hear with their ears, explore with their hands, and understand with their heart.  Ultimately, these encounters are to promote healing, hope-building, and a sense of home in the people of God.
Led by Founders and Co-Directors, Steve and Melanie Montgomery, Lamppost Farm is a 501(c)3 tax-exempt organization for the purpose of ministry and education. Lamppost Farm specializing in experiential education and ministry through agriculture, is home to a tremendous Red Devon cattle herd with offspring of Crooked Tree N10, Buckeye P60, Lakota's H48, Tapuwae 635, Isca Mustang, and many more.
For sale in Spring 2018
Registered and Cross-bred Devon Females: Open and Bred Heifers and Cow/Calf pairs.
Homozygous Polled Bull: A 3 Year Old Registered Grandson of Tillbrook Sunset and Old Lakota genetics.
Call/Text Steve at 330-531-4240 for more information.