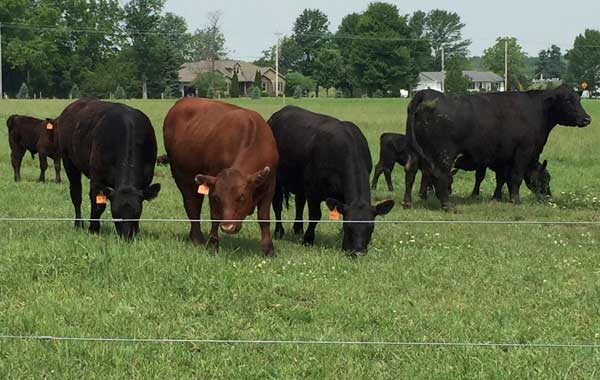 At Utley Acres our mission is to provide and promote healthy great tasting food for our community. To do this we focus on healthy soil, beneficial grasses and happy animals that thrive well in a pasture-based environment. We want our customer to experience an exceptional eating experience while improving their health through products created with sustainable agriculture and humane animal husbandry. 
At present we raise registered Red Devon and Angus cows for our beef products.  We do not ship meat but are happy to deliver in the western New York area. Registered stock is available on occasion by private treaty.  
We have opened a store for our grass fed beef and other products. Our store is located at 10750 Main Street, Clarence, NY 14031. We offer a 50-pound box for $400.00 that includes 30 pounds of ground beef and 20 pounds of assorted steaks and roasts. Individual steaks and other cuts are available at the store and priced accordingly. All meat is USDA butchered and cut and hung two weeks for aging and vacuum packaged.