Dan and Melanie Riehle
GetReals Ranch
6080 Saint Peters Rd.
West Harrison, Indiana 47060
United States
Dan: 513-673-2399
Melanie: 513-673-9396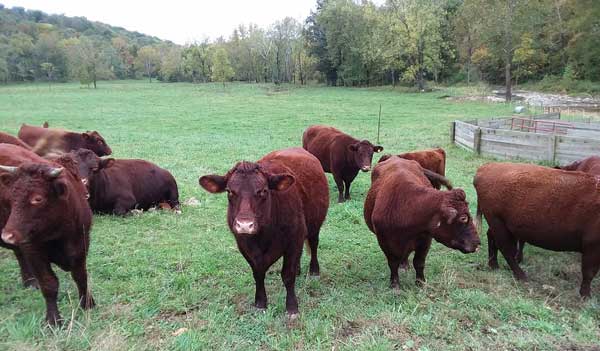 GetReals Ranch is a Devon Breeding operation located in Southeast Indiana owned by Melanie and Dan Riehle with General Manager M.N. Davis.
 
All cows are purely grass-fed with mineral supplements. Pastures are fertilizer-free, insecticide-free, herbicide-free.
GASH - Free (NEVER Grain,  NEVER Antibiotics, NEVER Steroids, NEVER Hormones).
GetReals focuses on pulled Devon (naturally without horns). Any horned bull is castrated and raised/sold for consumption. We sell a select line of pulled bulls with sales throughout the Midwest.