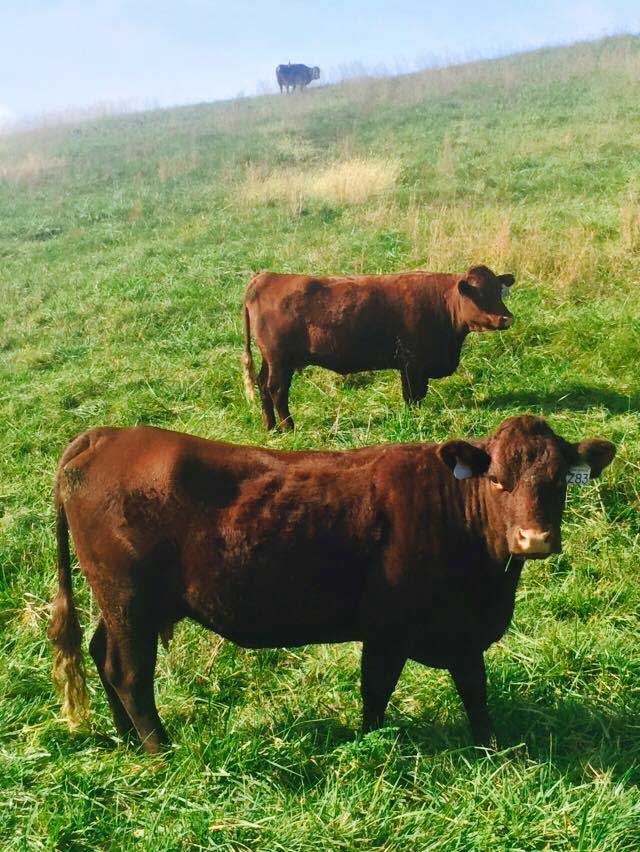 Welcome to the annual Red Devon USA National Show and Sale. We would like to thank the entire Red Devon USA membership and all of the host-farms we have had, over the years. Watching cattle breeders from all over the world come together and celebrate their passion is a special experience. Within the span of a few short days, breeders discuss cattle nutrition and habitat, along with sharing stories from their own local farms. Experts from the field offer presentations, giving farmers and ranchers pointers on how to improve their stock. Whether you have an up and coming farm or offer an established name in the cattle industry, the annual Red Devon USA National Show and Sale is for you!
It is an exciting time for Devon cattle in the world. Devon cattle are efficient, docile, and fertile animals that last forever and are simply the most practical beef cattle you can own for any production system. We hope you will join us for this experience!
Red Devon USA


* NOTE: Because this year's show will be incorporated into the 2018 World Devon Congress, we will not be having our annual sale. We look forward to hosting the annual sale at next year's event!


Event Information
We are currently working on this year's show. When we have it prepared, event information will be found using the links below. We look forward to seeing you in 2018 and expect it to be the best Red Devon USA National Showto date!


Wednesday 05/23/18
8:00am/9:00am - Annual Meeting / Best Western Conference
 ~ Donuts & Coffee
9:30am - Depart Hotel to Longwood Farm, 4358 Longwood Lane,
 Catlett 20119 @ 29 miles/30 mins
10:00am - Arrive Longwood Farm
 -National Show Start @ TBD
 ~ Lunch Offerings on Grounds
5:00/6:00pm - Dinner at Longwood
8:30pm - Depart
9:00pm - Arrive Hotel